Chris
Our son, Chris lives in Italy (the background you see) and works in computer programing.

As well as his expertise with computers Chris is also a very talented musician. He mastered the Double & Electric Bass while in Junior High School and went on to become a very good guitar player and also plays the piano and has a very nice singing voice. He was a Music Director for several Christian Youth Choirs in California where he excelled in Liturgical Music. Chris graduated from the University of California at Santa Barbara. He is a wonderful communicator and our delightful #1 Son.

---
Sunset in Africa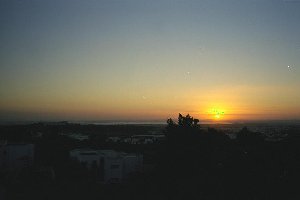 ©2015 / Dugmore
Please do not take anything from these
pages without the owners consent. Thanks.