"When You Wish Upon A Star"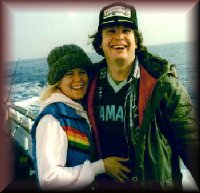 Hi! Welcome to Mary Elizabeth & Dan Dugmore's Page.
We have gotten alot of information up for you! Please go visit the Yorkshire Terrier Rescue page and visit our family photos! Please come back often to see the new changes!

We have three grown children. Our son, Chris, our daughter, Karen, and our Daughter, Deana.


Our Grandson, Danny lived with us when he was little. Go check out Danny's World below!

This is also the home of Dugmore Yorkshire Terriers and I have been showing my dogs myself now for a little over eight years. I got my first Yorkie 30 years ago showed a little with a Handler, it's much more fun now that I'm doing it myself! Below you will find my Yorkie page with tons of useful info and photo's for your enjoyment!

Our Grandson, Adam is showing his bunnys!





We added a special place for 'Our Family's' to enjoy their own special photo album



©2015 / Dugmore